Yes, you can wear loafers without ending up looking like your grandpa or a teacher's pet. Patent, studded, rock n roll, fringed… There are a gazillion different styles of loafers to entertain the fashionista in all of us.
It has been a while now: Tassle loafers and patent shoes are no longer reserved for the bourgeoisie among us. For the past few seasons these classic pumps have gone wild and hugged the feet of the most stylish fashionistas on the planet.
More modern styles, patent leathers, rock n roll fringes and pretty embellishments… This is no strict loafer from your 5th grade math teacher! But you do have to know how to wear it… Forget checkered skirts and grandma's cardigan: here is the loafer – 2017 style.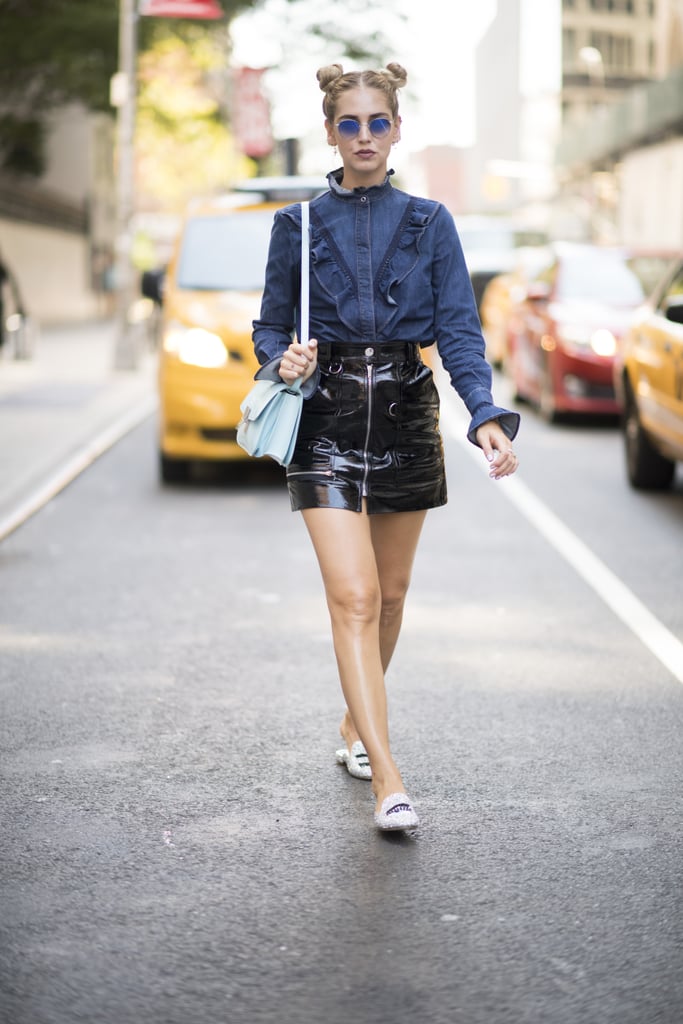 ---
Little loafer guide
Rule number 1 with the loafer is to break its very gentle and neat image. Forget classic pieces like the wool skirt of the straight dress, which make your whole outfit a bit old fashioned, and count on contemporary takes on classics like the mom jean, or some skinny jeans, some boyfriends, or a leather skirt for example.
With this, add a rock n roll piece like a pilot bomber jacket, a leather perfecto jacket, a leopard jacket or a slightly loose parka for example. The idea is to transform the loafer into a casual and stylish shoe.
That said, you can dare to go for the total "preppy" look if it's intentional: frilled socks, high waist shorts, pan collar and long coat… Look at Alexa Chung, she totally pulls it off!
---
Timeless loafers
Style-wise, you have so much choice: the modern metallic loafer, the rocky loafer with leather fringes, the fashion loafer with metal bits (originally signed Gucci), the preppy loafer with pompons or the retro cognac leather loafer… It's a whole world of pretty shoes out there!
Black or colored, matte or shiny, solid or studded… The loafer knows to bend to all fashion desires and adapt to our every look. From more classic styles to absolutely funky ones, there's a loafer for everyone: From your 12 year old cousin to your super stylish grandma, all will find their loafer soul mate.
Now that you know it all, get your hottest outfits all, slip your favourite loafers on and rock the day all in style and comfort.