Bye bye black, hello brown: why stay on one classy colour when you could try yummy chocolate brown? From derbies to trainers all the way through to boots, "candied chestnut" and chocolate brown know how to make you melt with envy. How do you embrace the colour? What do you match it with? We have a few tips for wearing pretty cocoa shoes.
Do you like shoes? Do you like chocolate? Don't go anywhere, we've found the trend to combine (well, sort of) your two favourite things, minus the calories! Yup: make space for some chestnut and chocolatey goodness! Ideal for autumn but suited to follow you into spring (brown goes wonderfully well with floral colours – you know, nature n all), there's a cocoa delight you'll definitely fall for.
From flat ankle boots to high boots and trainers and chelsea boots, all the favourite shoe styles can get smothered…
---
Shoes to sink your teeth into (not literaly you crazy person!)
Warmer than black, more rock n roll than cognac, chocolate is a lovely dark brown that  draws slightly on red shades. Easy to pair and all round staple, it's a classic autumn colour that you'll find pretty much everywhere.
And that's why we love it: with its warm hues and icy highlights, chocolate brown goes with all our outfits. Denim blue, khaki, grey, beige, white, ivory, leopard print… It pairs beautifully with staple autumnal shades, for our great fashion pleasure. Come winter, it'll complement wine red, navy blue and mustard yellow, and fast foward to spring it will pair easily with our floral dresses (add a denim jacket and bam, festival look), and will create a brightening contrast with our pastel shades.
---
A velvety smooth trend
As for style, you have so much to choose from this year as every year (these days make sure to check out mid-season sales for discounts from chillier days!): Icy heeled ankled boots, chocolate Converse, cocoa moulded chelsea boots, or chic leather rider boots, you'll find enough to see you through all the seasons!
And seen as chocolate and shades of browns will still be on trend next year, and the year after, and the year after that ETC… You're not really running any risks.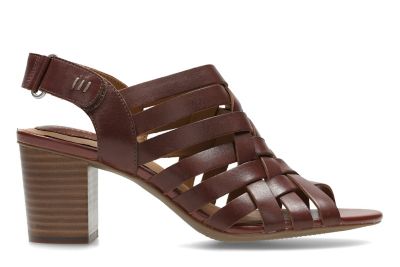 So draw your prettiest cognac jacket, your boyfriend jeans, your flowy dresses or your lady lumberjack flannel shirt: you have chocolate shoes to honour!